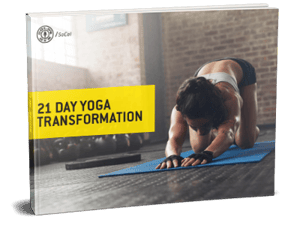 Get ready to tone up and chill out every day with our FREE 21 Day Yoga Transformation program! This easy 3-week program will help beginner to intermediate yogis develop a healthy habit of daily yoga practice. In only 20 minutes a day, you'll reap the benefits of increased muscle tone and a more zen-like attitude. Plus, as a bonus, we'll help you explore yoga class options when you're ready to move on to more advanced skills.

With this program, you will:
Develop a healthy habit of daily yoga practice

Progressively learn fundamental poses that will challenge you

Become stronger with strengthening poses

Deepen your flexibility with stretching poses

Get the inside scoop on yoga class options in SoCal
Download our free eBook for easy display on your smartphone during your practice, or print it out and take it with you.
Can't download it right now? No problem. We'll send you an email so you can grab it on your own time.
*

All fields are required to take advantage of this great offer. Some restrictions may apply.